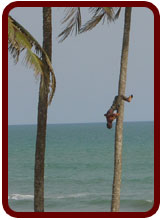 Greetings travellers!
If you are interested in experiencing the real West Africa, you have come to the right place.
Jolinaiko Eco Tours (pronounced 'Jo-lin-eye-co') is not merely a travel agency. True, we offer our travellers personally tailored guided tours to Ghana, Togo, Benin and Burkina Faso. However, we also offer something much more – an opportunity to get a real taste of West Africa in the purest sense.
Experience the real West Africa with Jolinaiko
At Jolinaiko Eco Tours, based near Accra, the capital of Ghana, we take great pride in our own region. It gives us great pleasure to show off our unique mix of cultures, landscapes and people. Let us share our passion for West Africa with you. We would love to bring you in contact with our people and give you a better, clearer understanding of what this region is really all about.
Personal, flexible and reasonably priced travel
Our approach to travel is as personal and flexible as you want to make it. You decide the way you want to travel, which countries and destinations you want to visit and what you want to experience. Our prices are very reasonable and we offer tours to suit any budget.
Tours and other travel experiences for individuals, couples, families and small groups
Jolinaiko Eco Tours' main service is organising and guiding roundtrips and tours for individual travellers, couples, families and small groups.
Besides roundtrips, we offer several other unique travel experiences, which can be combined to your create your perfect holiday. We have Themed Tours, highlighting specific aspects like history, arts & crafts, traditional religion or architecture. We offer exciting Outdoor Adventures if you love nature, hiking and camping. If you'd like to dive deep and go slow, we have inspiring Cultural Immersion programs in which you stay in a rural village for several days to experience the daily life of its inhabitants.
When you first contact us after you have become interested in travelling with us, we take the time to ask you about your interests, wishes, travel experience and the level of travel comfort you prefer. Using your information and travel wishes, we create a personally tailored travel proposal and then send it to you for feedback and approval.
Tour operator of choice for travel agents all over the world
We are the local West African tour operator of choice for many specialised travel agencies in Europe, North America and the Middle East. We are always eager to expand our activities as preferred tour operator, so please contact us if you are looking for a specialised and professional local tour operator for your individual travellers or groups for Ghana, Togo, Benin and/or Burkina Faso.
Car rental
Next to our tours, we offer car rental with drivers and guides if you wish. Our fleet consists or a wide range of comfortable 4x4 vehicles suitable for the local road conditions, mini-vans and busses.
Jolinaiko Village Lodges
Extraordinary experiences await you in the Jolinaiko Village Lodges in the rural villages Atsiekpoe (in Ghana's Volta Region) and Davedi (in South West Togo).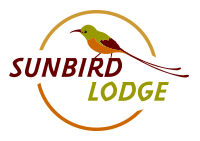 The Sunbird Lodge
We would love to welcome you as our guest in the Sunbird Lodge, our family bed and breakfast in Amrahia, close to Accra. It is a comfortable and peaceful place, perfect to acclimatise after arriving in Ghana, or to relax a few days after your tour. It is great as a base for sightseeing or doing business in Accra, Tema or the Volta Region.
Get inspired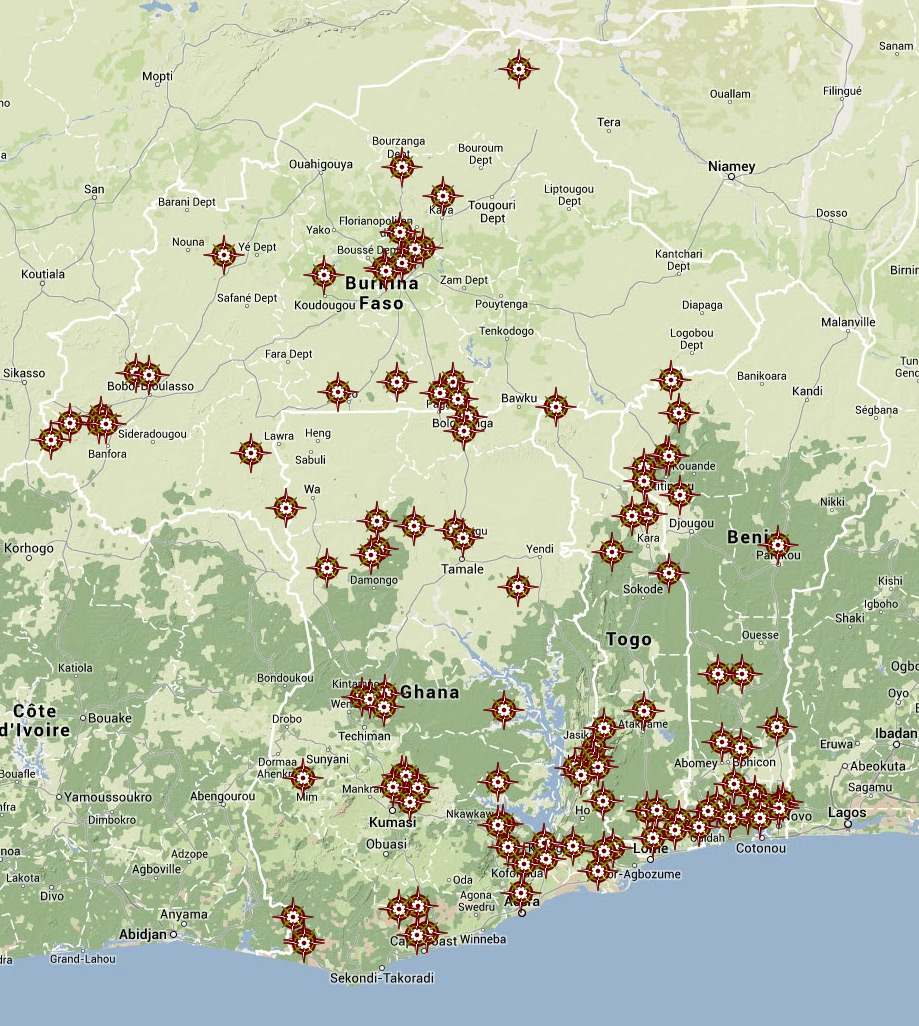 » View a full-screen interactive map with interesting places to visit in Ghana, Togo and BeninWe encourage you to take a look through our website and see what we have to offer. Get a glimpse of what travelling in West Africa is about, by:
Partnerships and accreditations
We are proud to be the TravelLocal partner of choice for Ghana. On TravelLocal.com you can create and book tailor-made holidays with local experts in your destination.
Jolinaiko Eco Tours is a Licensed Tour Operator with the Ghana Tourism Authority (GTA)
We are also registered with the Tour Operator Union of Ghana (TOUGHA).
We look forward to meeting you soon and giving you a lifetime experience in West Africa!
Enjoy your stay,
Apollo Panou & Cindy Noordermeer-Panou,
Jolinaiko Eco Tours.